KISS Is Giving Free Meals to TSA Employees at Rock & Brews Restaurants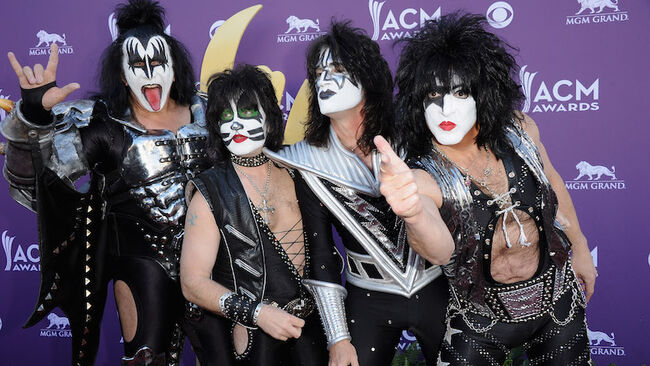 It's been 31 days since the partial government shutdown began, making it by far the longest government shutdown in American history.
Among those affected is the Transportation Security Administration. TSA employees have been working without pay for the past month, ensuring our airports stay safe amidst the shutdown. KISS owns a restaurant chain called Rock & Brews, many of which are located in airport terminals. Last week, the legendary rock band's Gene Simmons and Paul Staley made an announcement via Facebook that they would be offering free meals to TSA workers.
"We are proud to operate restaurants at airports and respect the diligent, hard work of each and every TSA employee to ensure the safety of travelers," they said in a video statement. "They touch our lives daily, and as long as they are working without pay, the least we can do is provide them with a delicious meal to show our support."
TSA employees with a valid identification card have the choice of a free pulled pork sandwich or strawberry fields salad at any Rock & Brews location. The offer will be good until the government reopens.
Check out Staley and Simmons' announcement video below and view Rock & Brews locations here.